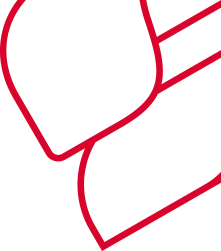 Data protection
Privacy Statement of Amarina International AG
Responsible entity:
Amarina International AG
Wydenmööslistrasse 20
8280 Kreuzlingen
Switzerland

Register: CH-440.3.027.191-6
Chairman of the Board of Directors:
Markus Hartwig
E-Mail: info@amarinahotels.com
Website: www.amarinahotels.com
General
Based on Article 13 of the Swiss Federal Constitution and the data protection regulations of the Swiss Confederation (Data Protection Act, DSG), every person has the right to protection of their privacy as well as protection against misuse of their personal data. The operators of these pages take the protection of your personal data very seriously. We treat your personal data confidentially and in accordance with the legal data protection regulations as well as this privacy policy.
In cooperation with our hosting providers, we make every effort to protect the databases as well as possible against unauthorized access, loss, misuse or falsification.
We would like to point out that data transmission on the Internet (e.g. communication by e-mail) can have security gaps. A complete protection of data against access by third parties is not possible.
By using this website, you agree to the collection, processing and use of data as described below. This website can generally be visited without registration. Data such as pages accessed or names of files accessed, date and time are stored on the server for statistical purposes without this data being directly related to your person. As far as on our sides personal data (such as name, address or e-mail addresses) are collected, this is as far as possible on a voluntary basis. This data will not be passed on to third parties without your express consent.
Cookies
This website uses cookies. These are small text files that enable specific information related to the user to be stored on the user's terminal device while the user is using the website. Cookies make it possible in particular to determine the frequency of use and the number of users of the pages, to analyze behavioral patterns of page use, but also to make our offer more customer-friendly. Cookies remain stored beyond the end of a browser session and can be retrieved when you visit the site again. If you do not wish this, you should set your Internet browser to refuse the acceptance of cookies.
A general objection to the use of cookies for online marketing purposes can be declared for a large number of the services, especially for tracking, via the US site http://www.aboutads.info/choices/ or the EU site http://www.youronlinechoices.com/. In addition, the storage of cookies can be achieved by deactivating them in the browser settings. Please note that in this case not all functions of this online offer can be used.
With SSL/TLS encryption
This website uses SSL/TLS encryption for security reasons and to protect the transmission of confidential content, such as requests that you send to us as the site operator. You can recognize an encrypted connection by the fact that the address line of the browser changes from ""http://"" to ""https://"" and by the lock symbol in your browser line.
If SSL or TLS encryption is activated, the data you transmit to us cannot be read by third parties.
Objection Mail
The use of contact data published within the framework of the imprint obligation for the transmission of advertising and information material not expressly requested is hereby objected to. The operators of the pages expressly reserve the right to take legal action in the event of the unsolicited sending of advertising information, such as spam mails.
Google Analytics
This website uses Google Analytics, a web analytics service provided by Google Ireland Limited. If the data controller on this website is located outside the European Economic Area or Switzerland, the data processing of Google Analytics is carried out by Google LLC. Google LLC and Google Ireland Limited are hereinafter referred to as ""Google"".
The statistics obtained enable us to improve our offer and make it more interesting for you as a user. This website also uses Google Analytics for a cross-device analysis of visitor flows, which is carried out via a user ID. If you have a Google user account, you can deactivate the cross-device analysis of your usage in the settings there under "My data", "Personal data".
The legal basis for the use of Google Analytics is Art. 6 para. 1 p. 1 lit. f DS-GVO. The IP address transmitted by your browser as part of Google Analytics will not be merged with other data from Google. We would like to point out that on this website Google Analytics has been extended by the code ""_anonymizeIp();"" to ensure anonymized collection of IP addresses. This means that IP addresses are processed in shortened form so that they cannot be associated with a specific person. If the data collected about you can be assigned to a person, this is immediately ruled out and the personal data is deleted immediately.
Only in exceptional cases will the full IP address be transferred to a Google server in the USA and shortened there. On behalf of the operator of this website, Google will use this information for the purpose of evaluating your use of the website, compiling reports on website activity and providing other services relating to website activity and internet usage to the website operator. For the exceptional cases in which personal data is transferred to the USA, Google has submitted to the EU-US Privacy Shield, https://www.privacyshield.gov/EU-US-Framework.
Google Analytics uses cookies. The information generated by the cookie about your use of this website is usually transmitted to a Google server in the USA and stored there. You may refuse the use of cookies by selecting the appropriate settings on your browser, however please note that if you do this you may not be able to use the full functionality of this website. You can also prevent the collection of data generated by the cookie and related to your use of the website (including your IP address) to Google and the processing of this data by Google by downloading and installing the browser plugin available at the following link: Disable Google Analytics.
In addition, you can also prevent the use of Google Analytics by clicking on this link: Disable Google Analytics. This will save a so-called opt-out cookie on your data carrier, which prevents the processing of personal data by Google Analytics. Please note that when you delete all cookies on your terminal device, these opt-out cookies will also be deleted, i.e. you must set the opt-out cookies again if you wish to continue to prevent this form of data collection. The opt-out cookies are set per browser and computer/end device and must therefore be activated separately for each browser, computer or other end device.
Facebook
This website uses functions of Facebook Inc, 1601 S. California Ave, Palo Alto, CA 94304, USA . When you call up our pages with Facebook plugins, a connection is established between your browser and the Facebook servers. In the process, data is already transmitted to Facebook. If you have a Facebook account, this data can be linked to it. If you do not want this data to be linked to your Facebook account, please log out of Facebook before visiting our site. Interactions, in particular the use of a comment function or clicking a "Like" or "Share" button, are also forwarded to Facebook. You can find out more about this at https://de-de.facebook.com/about/privacy.
Data transfer to the USA
Among other things, tools from companies based in the USA are integrated on our website. If these tools are active, your personal data may be transferred to the US servers of the respective companies. We would like to point out that the USA is not a safe third country in the sense of EU data protection law. US companies are obliged to hand over personal data to security authorities without you as a data subject being able to take legal action against this. It can therefore not be ruled out that US authorities (e.g. intelligence agencies) process, evaluate and permanently store your data located on US servers for monitoring purposes. We have no influence on these processing operations.
Changes
We may change this Privacy Policy at any time without prior notice. The most current version published on our website will apply. To the extent that the Privacy Policy is part of an agreement with you, we will notify you of the change by email or other appropriate means in the event of an update.