Rooms
Amarina Abu Soma Resort & Aquapark rooms and suites have been meticulously designed to heighten and preserve the natural beauty of its prime location on the Abu Soma coast, showcasing a coastal Red Sea aesthetic with design elements sensitive to the area's natural environment.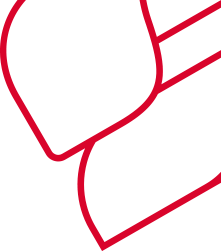 Coffee & tea tray
free, replenished daily
Shower cabin (standard, family & superior rooms)
or shower cabin + bathtub (only deluxe rooms)
Individually controlled air conditioning
Laundry and pressing service
against charge
Daily housekeeping service
In–room WiFi
limited speed
Room service 24 hours
against charge
Luxury linens
pure eyptian cotton
Premium touches
including porcelain floors, friendly environment paints, side lamps
Large bottle of mineral water
free, replenished daily
Each of the resort's 393 spacious guest retreats exude a warm and luxurious feel with comfortable modern furnishings and private balconies that overlook elegant gardens, swimming pools and breathtaking Red Sea vistas.
Our guest rooms combine a modern accommodation style with amenities that capture the luxuriousness of Amarina Abu Soma Resort & Aquapark. The newly designed rooms allow our guests to experience a unique experience of luxury and modernity, with designs created to evoke the destination and local nature in every detail.
The brand-new resort, which opened summer 2019 in the Red Sea destination of Egypt, consists of 393 rooms inspired by the European life style mixed with the Red Sea culture and beach vibe, to ensure our guests enjoy every minute, no matter which room or suite type is chosen.
Check availability now!