Food & Beverage
Amarina Hotels & Resorts All Inclusive "plus" concept was created for sheer indulgence whilst you are eating or drinking, with our outlet plan comprising different restaurants and bars. When you book your holiday with Amarina Abu Soma Resort & Aquapark, you have the advantage of being with Egypt's All Inclusive and entertainment experts.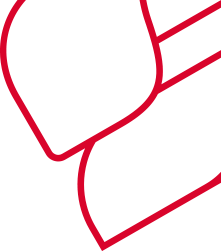 Culinary: Early breakfast, breakfast, lunch, dinner, late dinner and 24 hours snacks. You will have the choice of outstanding restaurants, where the main restaurant offers a high-end buffet option with chic and modern live cooking stations and daily changing thematic buffets including a kids buffet. In addition our specialty restaurants serve incredible local and international delights, including a la carte menus. Have any special dietary needs? We are happy to offer something for all of your needs including, but not limited to, vegetarian, gluten-free and more. There's something for everyone in Amarina Abu Soma Resort & Aquapark, even the pickiest of eaters.
---
Amarina All Inclusive "plus"
---
Restaurants & Bars
Elements Restaurant
Main restaurant
The buffet restaurant to serve you all you need with food & beverages from all over the world. Serving early breakfast, breakfast, lunch, dinner & late dinner. Different themes every night and live cooking.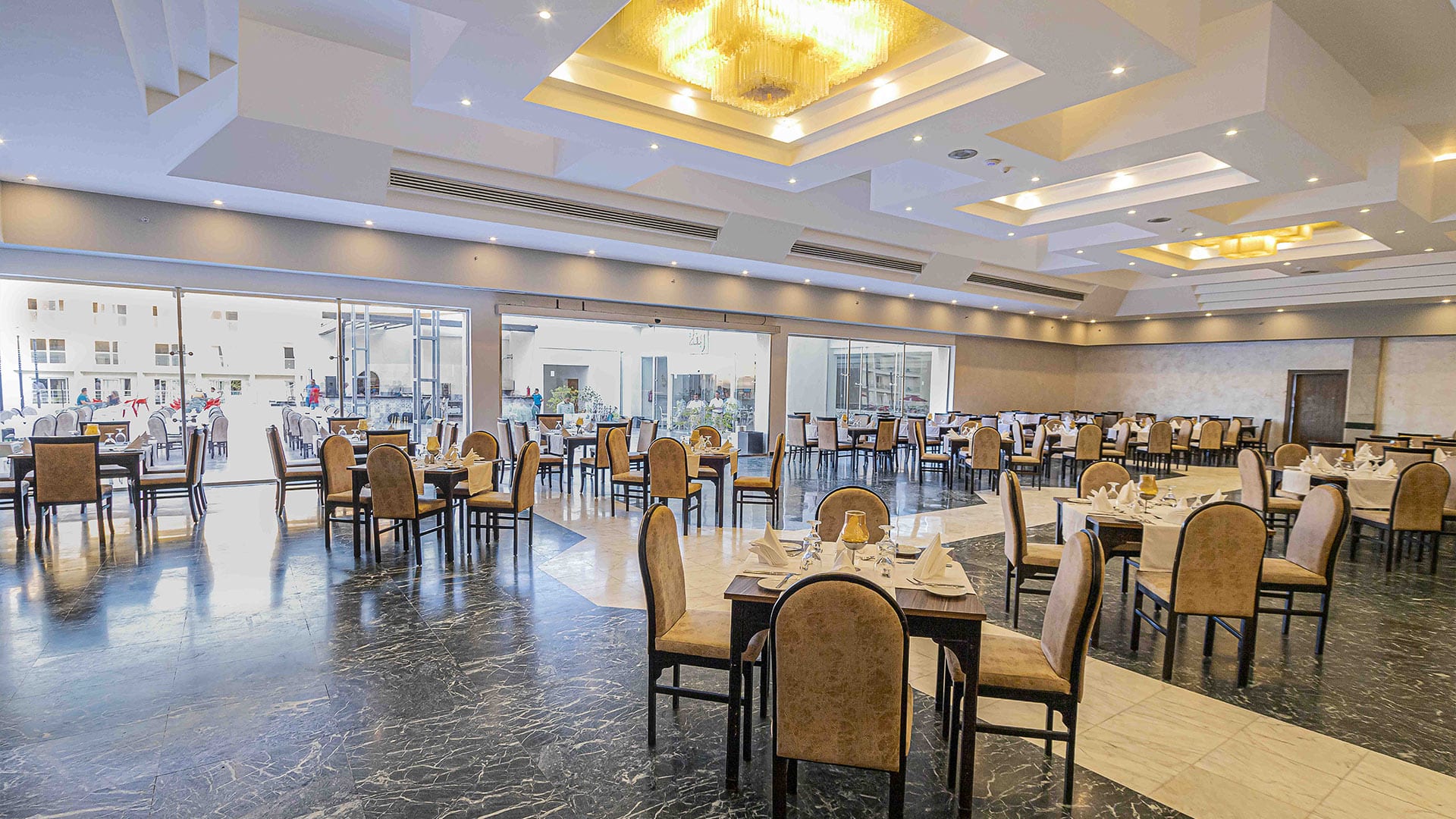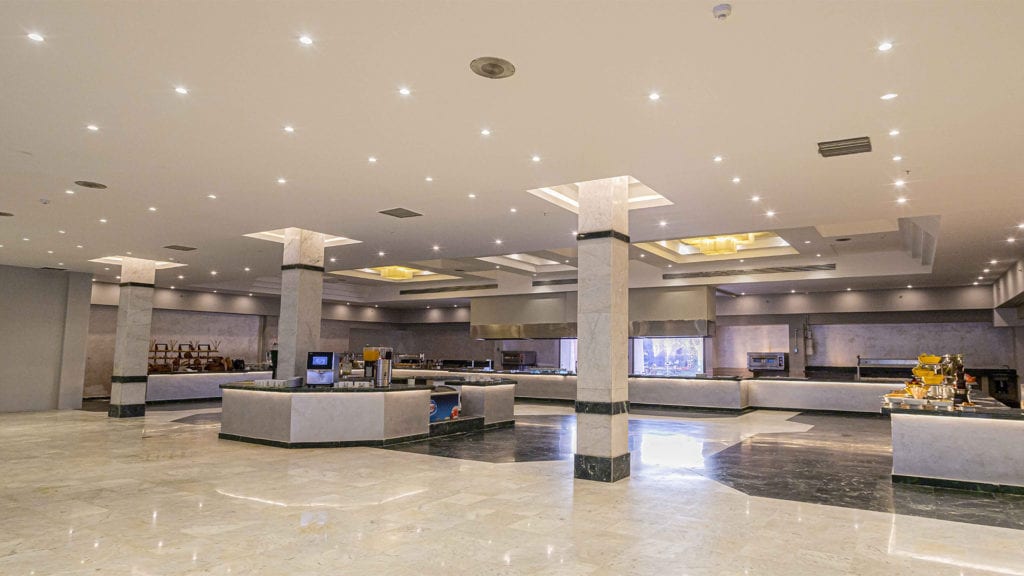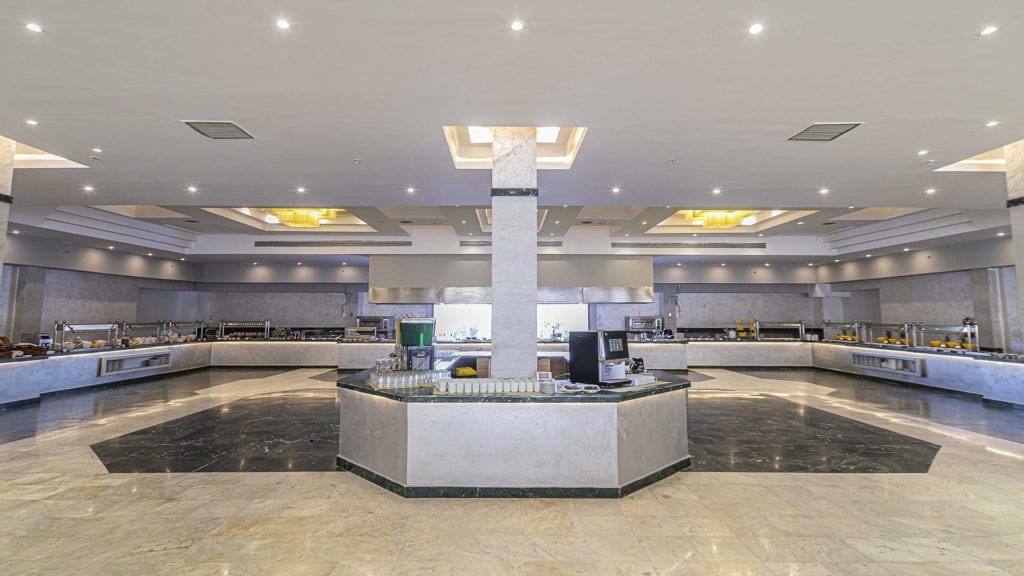 ---
Zeina
Oriental & asian specialty restaurant
An open-door terrace restaurant located next to the main restaurant, with an oriental atmosphere, serving flavoursome grilled food and a selection of oriental and asian food. The restaurant serves breakfast and for dinner it will serve the main course as á la carte service.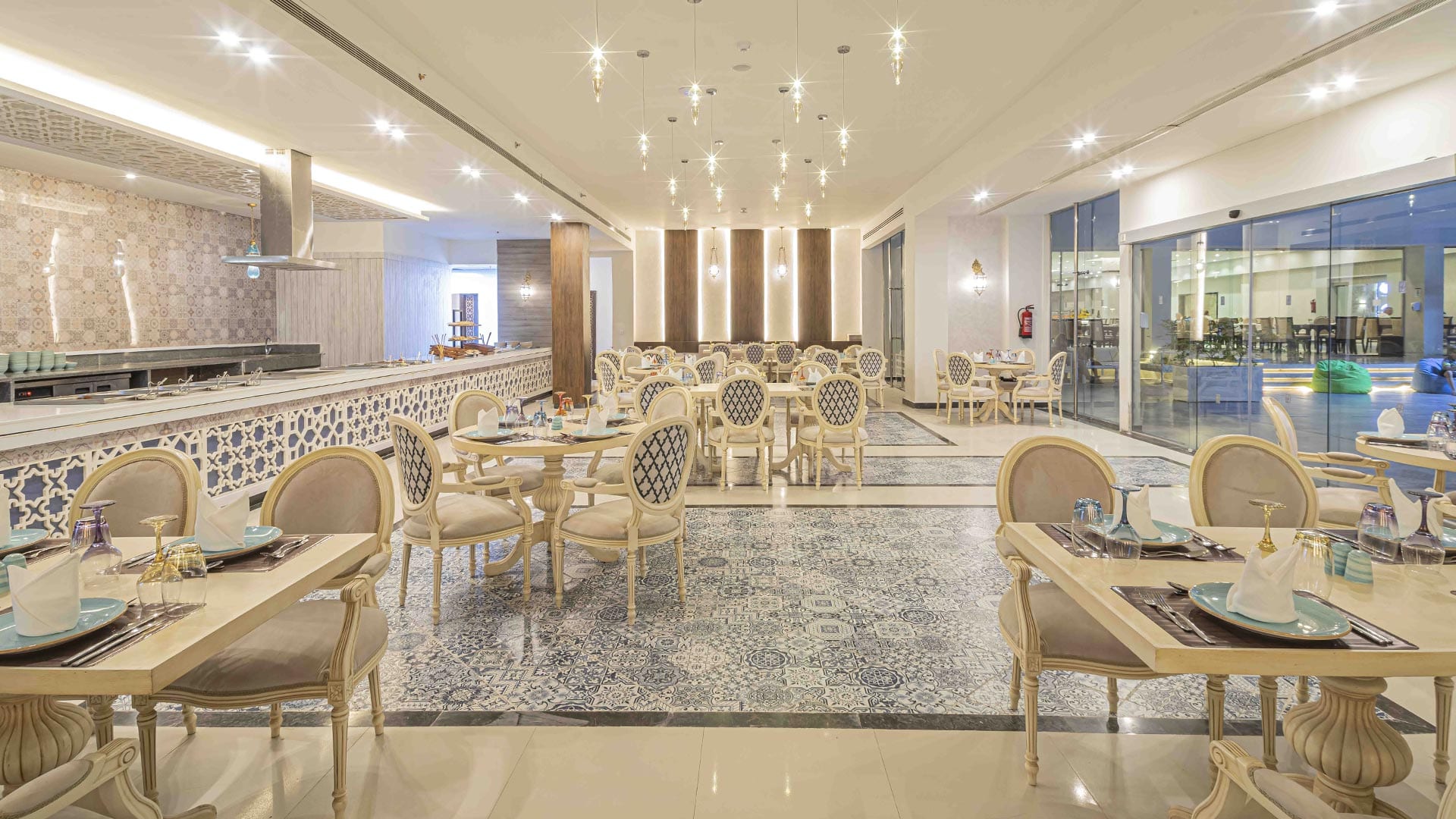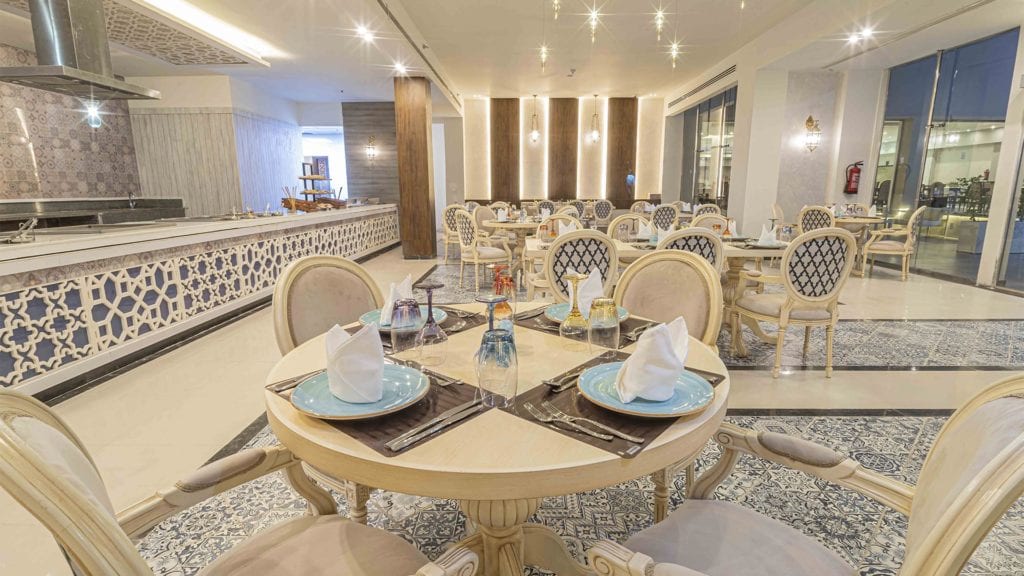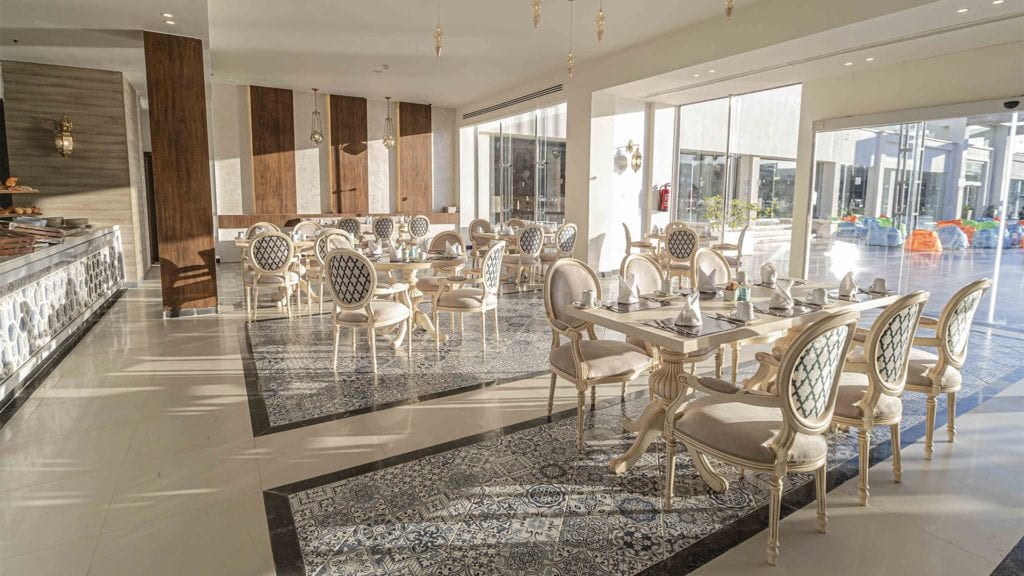 ---
Luca Toni Ristorante
Italian specialty restaurant
The restaurant, located next to the Zeina restaurant and overlooking the swimming pool, serving Italian style dinner in a private and special atmosphere. The main course for dinner will be as "á la carte service", starters and dessert are offered as buffet.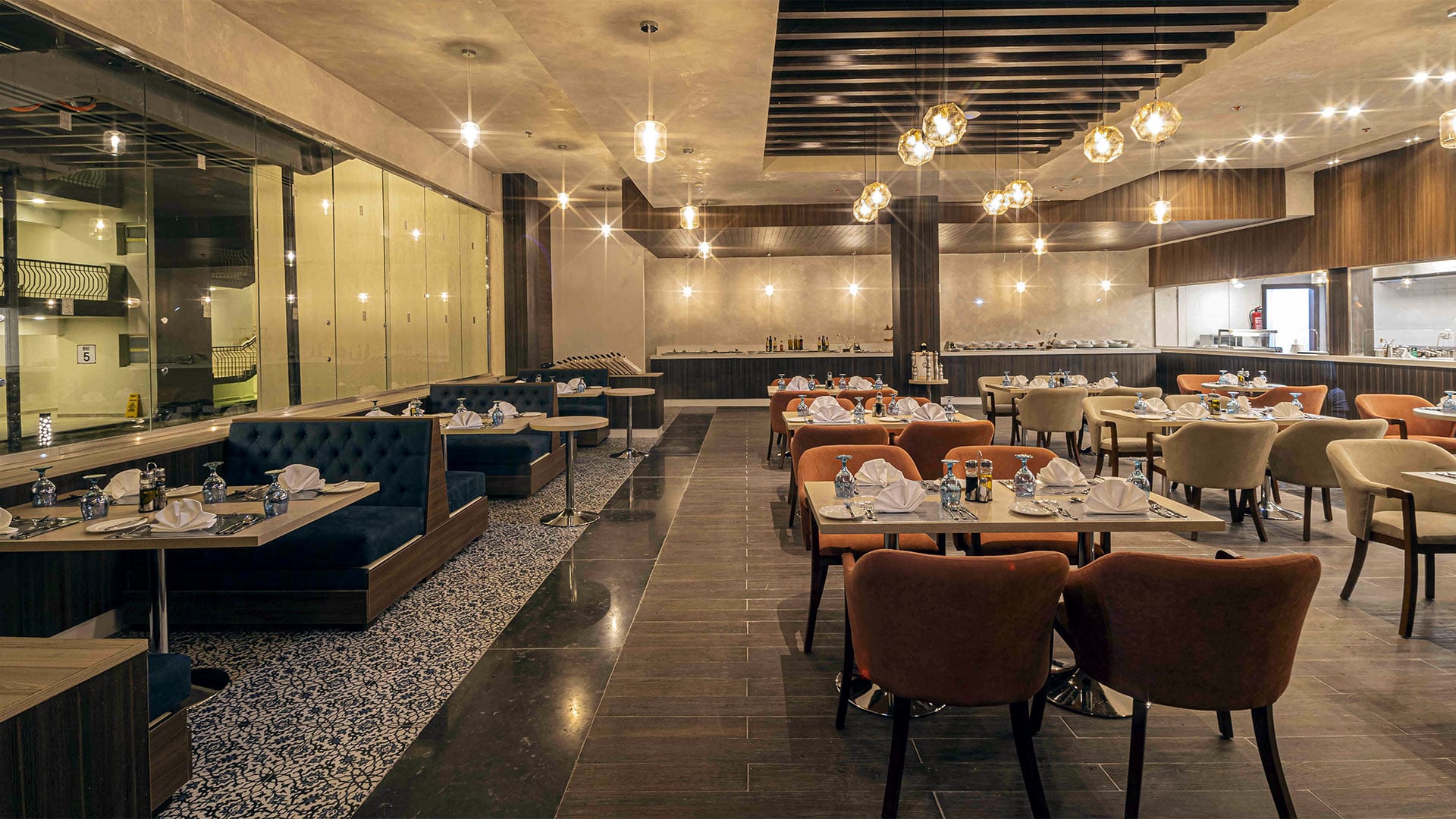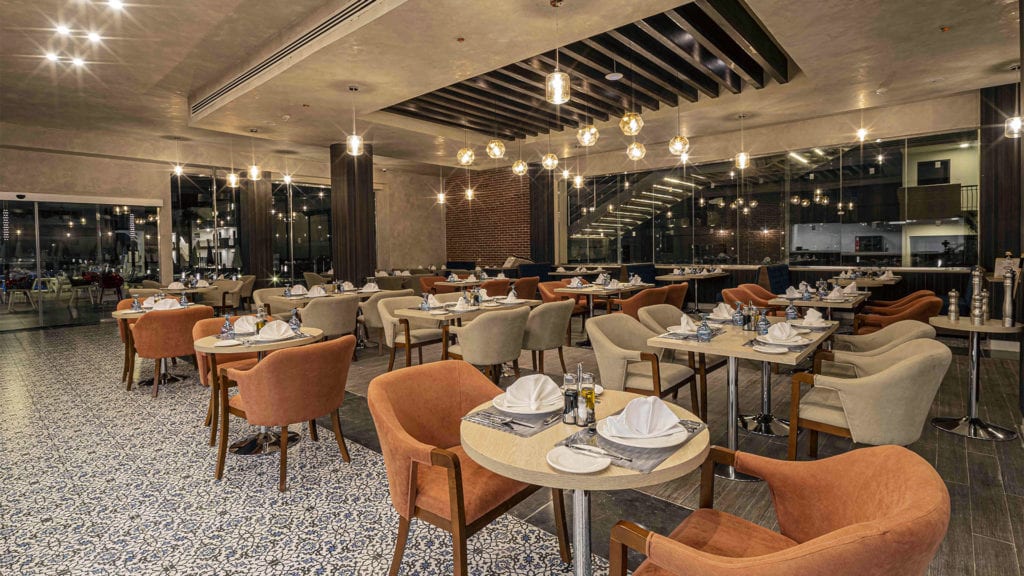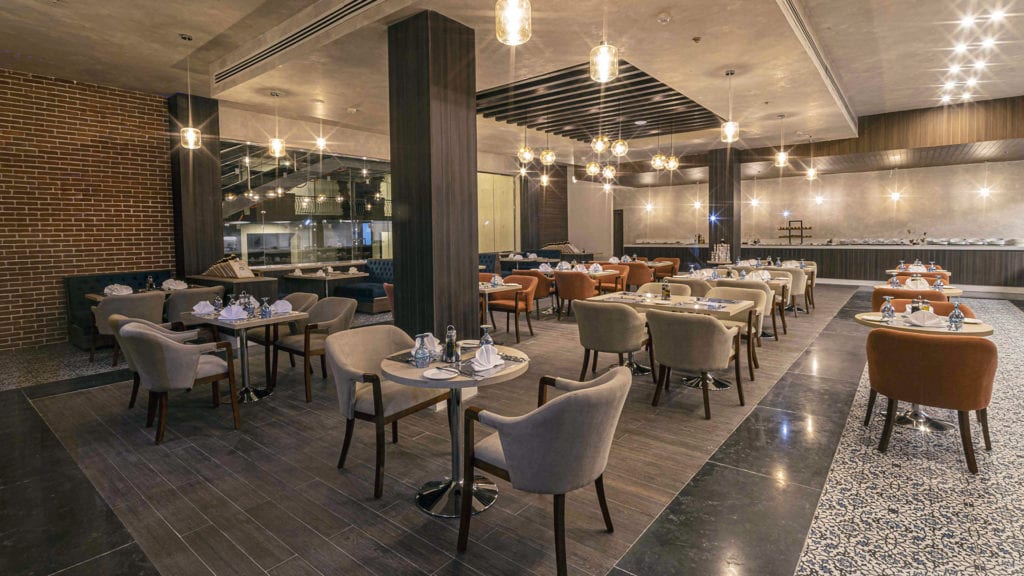 ---
London Pub
2nd floor of main building
A "british style" pub for music, huge screens, and entertainment, along with a full bar. The pub welcomes guests from tea time until the early hours of the morning.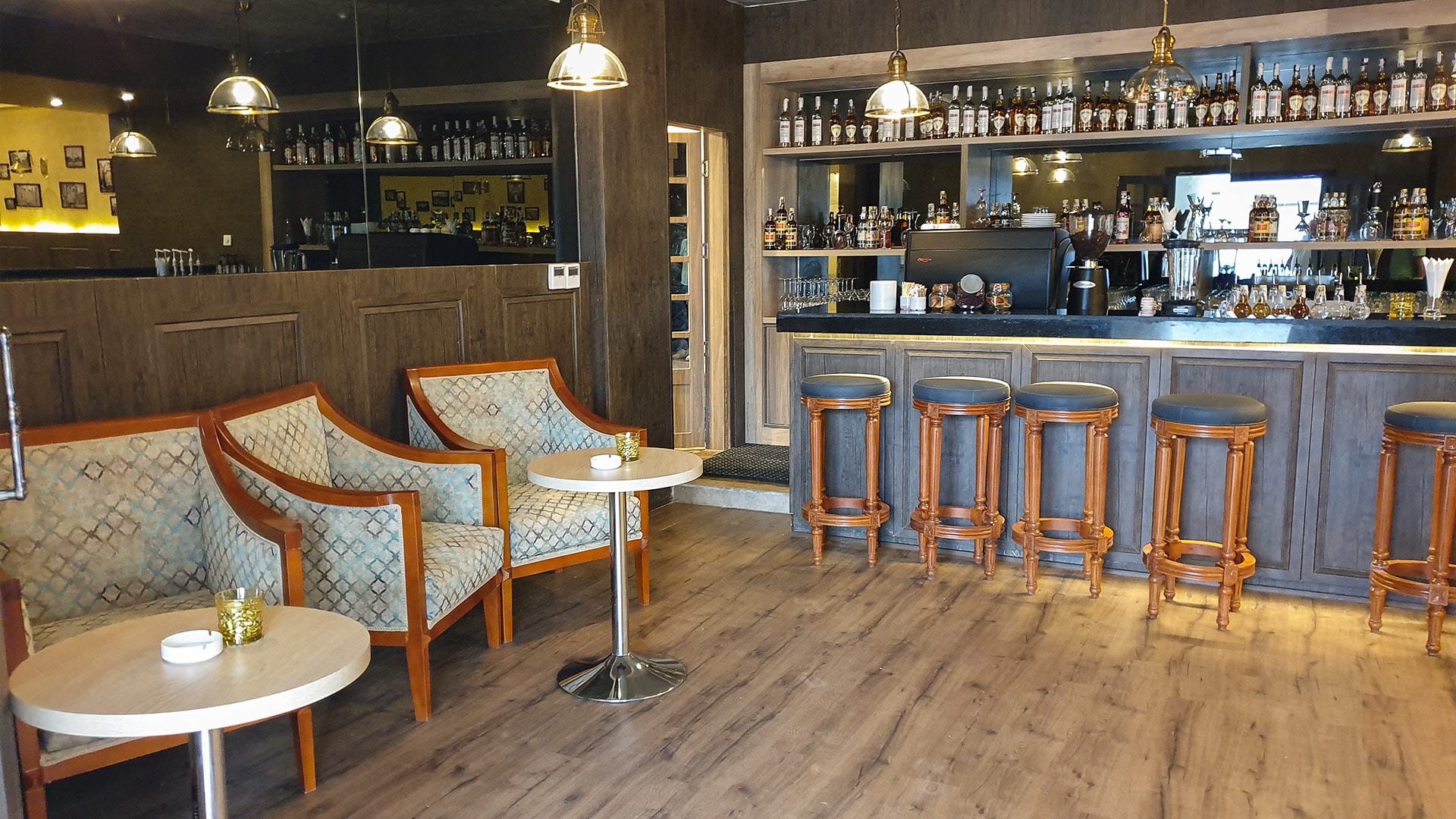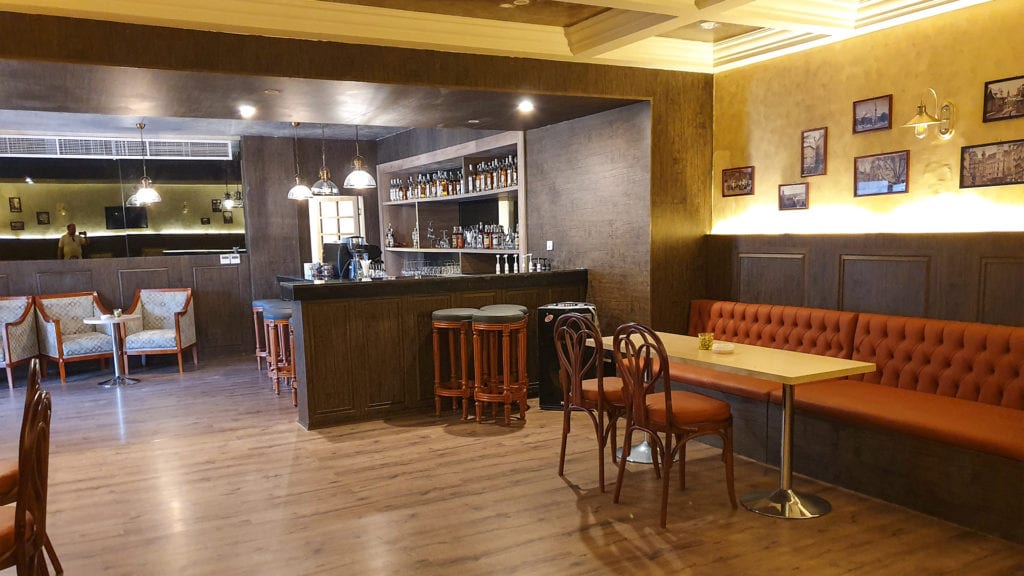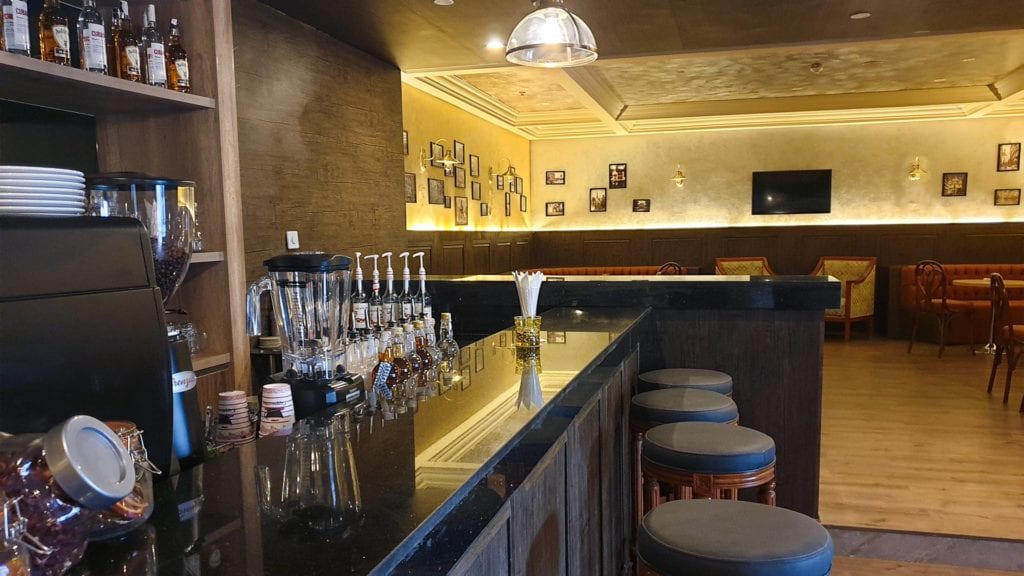 ---
Caribbean Bar
Beach-/snackbar
Whilst lying in the sun enjoying the Red Sea breeze, you can find refreshment and snacks here on the beach without disturbing your relaxed mood created from the calm and natural beauty of the Red Sea.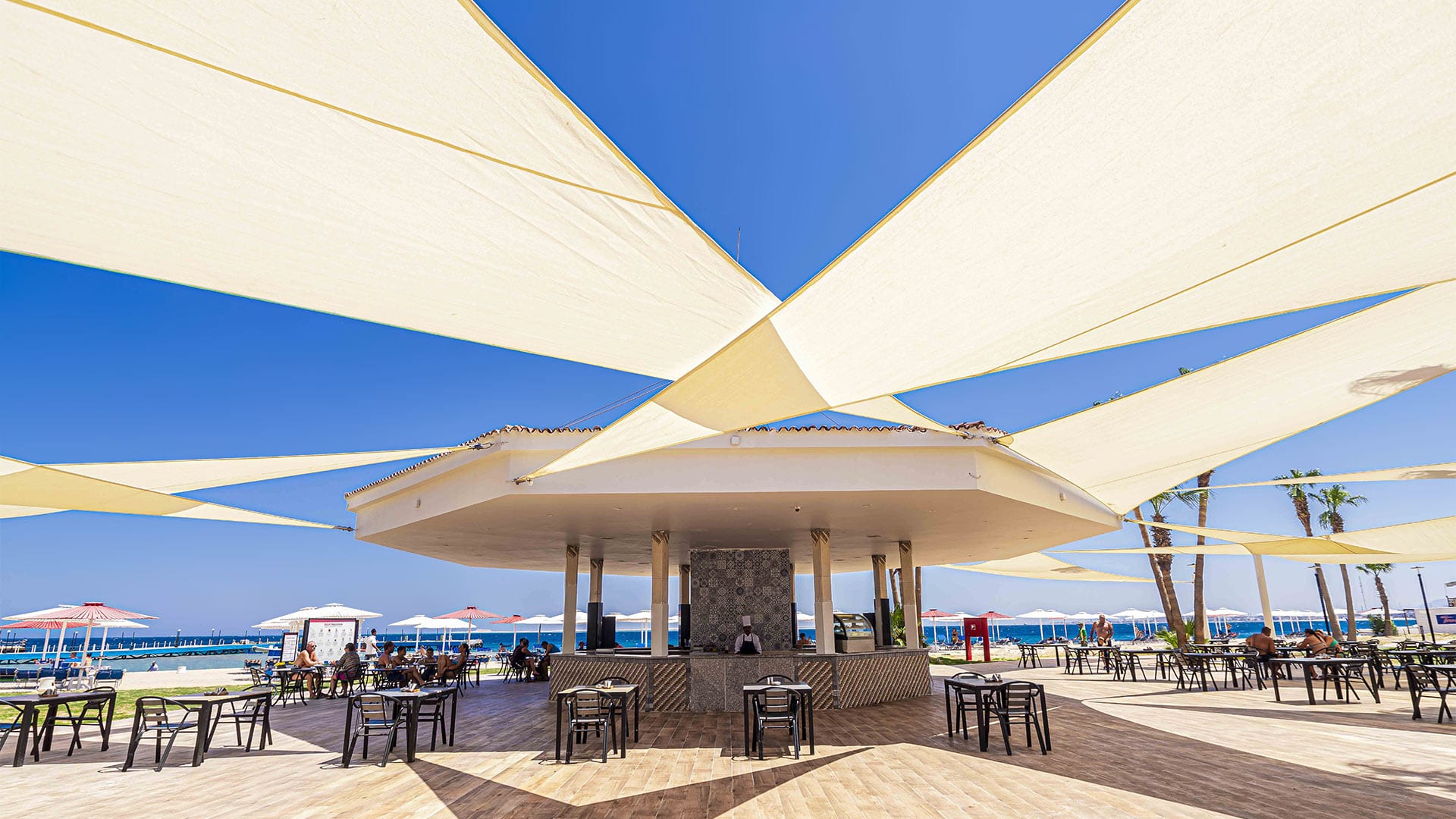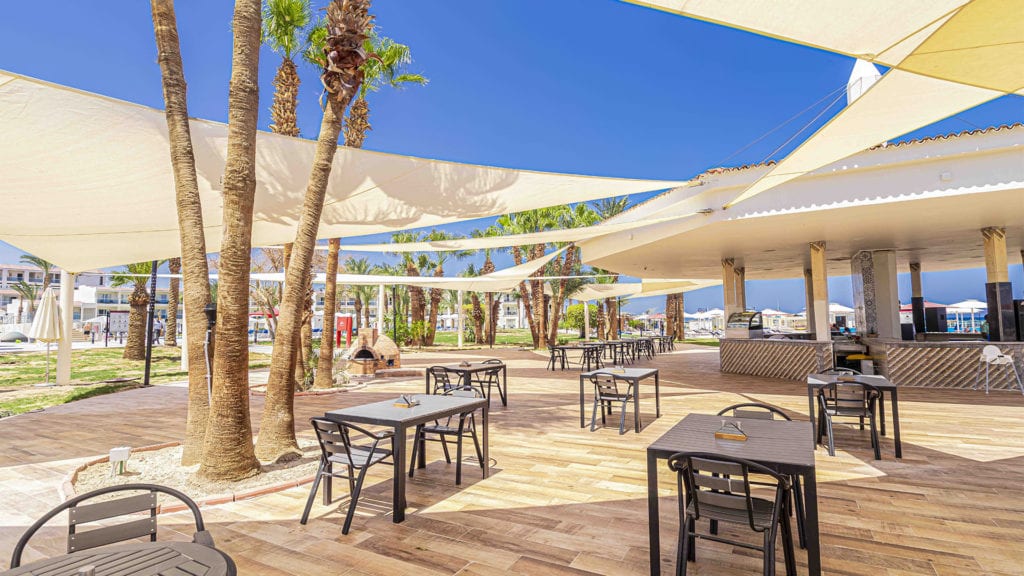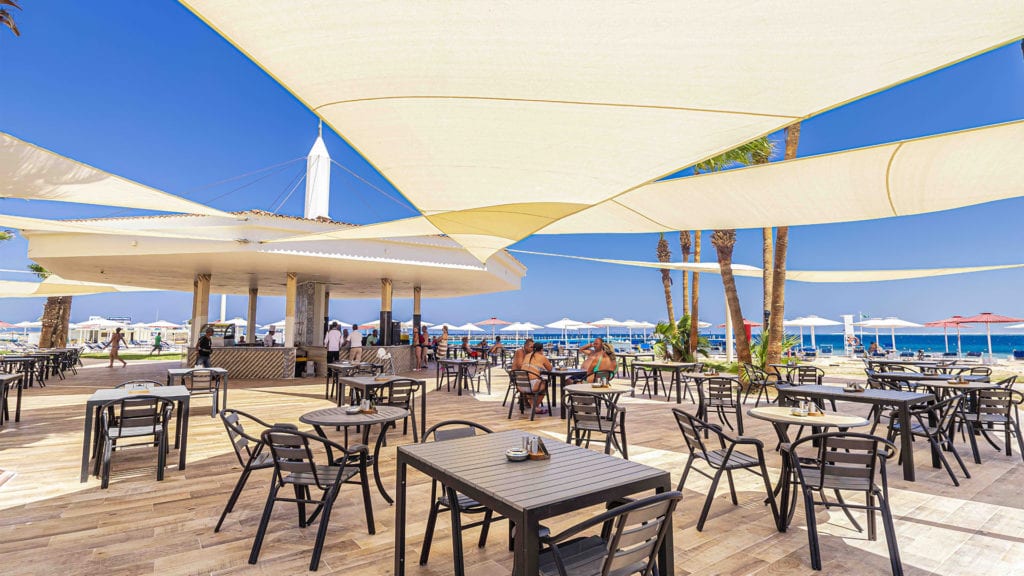 ---
Sea Shark
Swim up- & pool bar (realaxing pool)
This pool bar inside of our relaxing pool offers you drinks and coctails. Swim up and enjoy! (also directly accessible without swimming)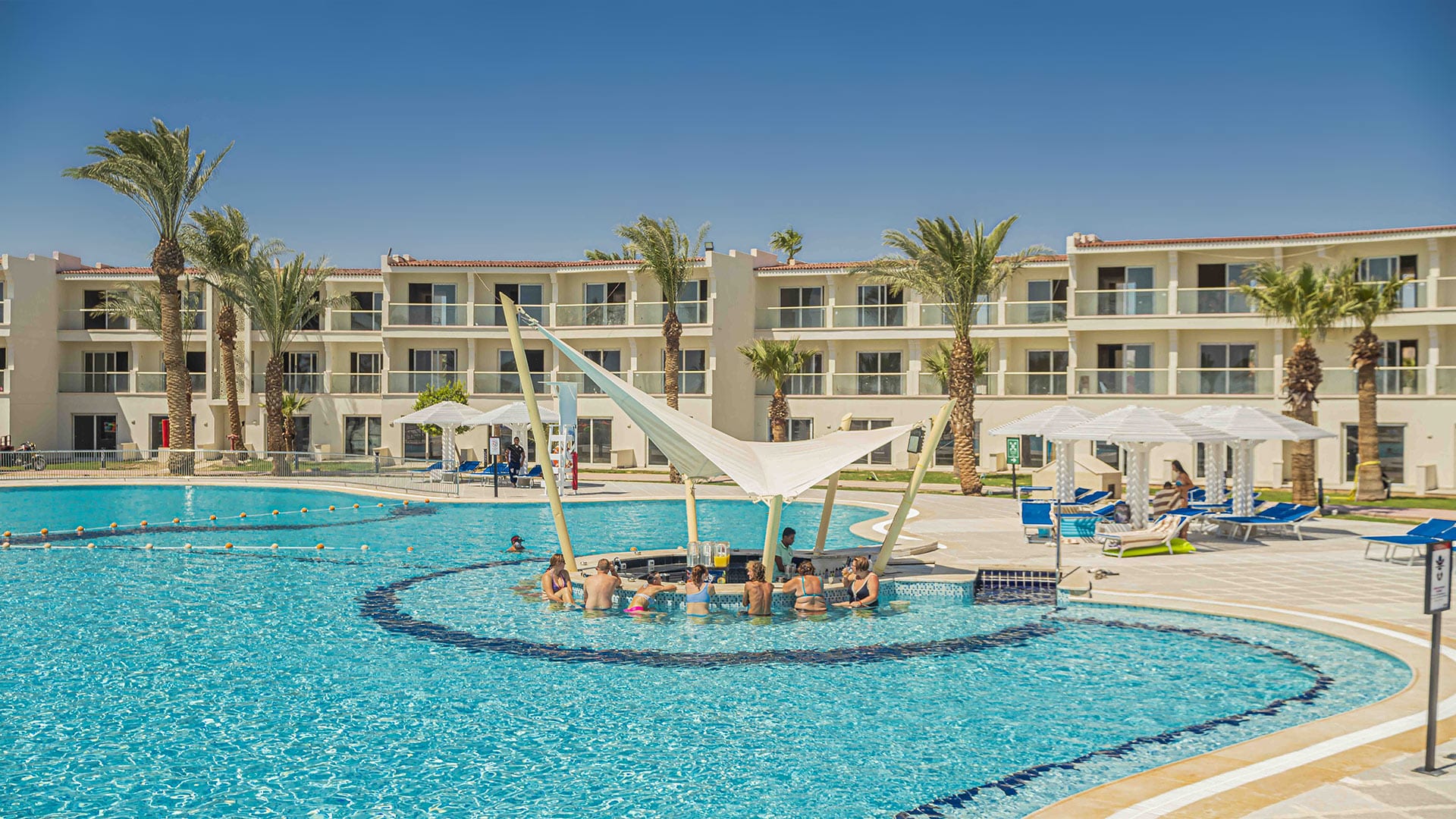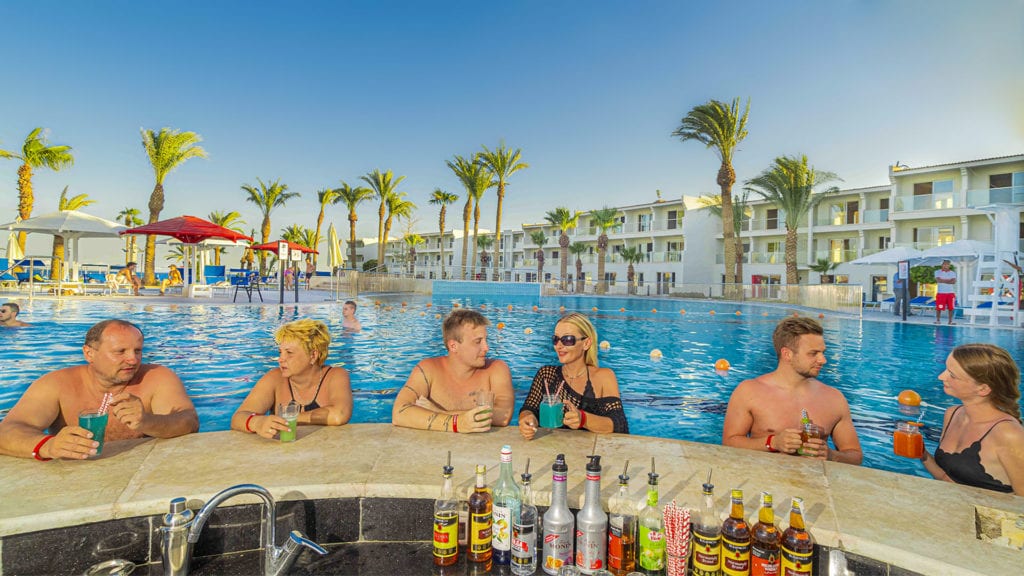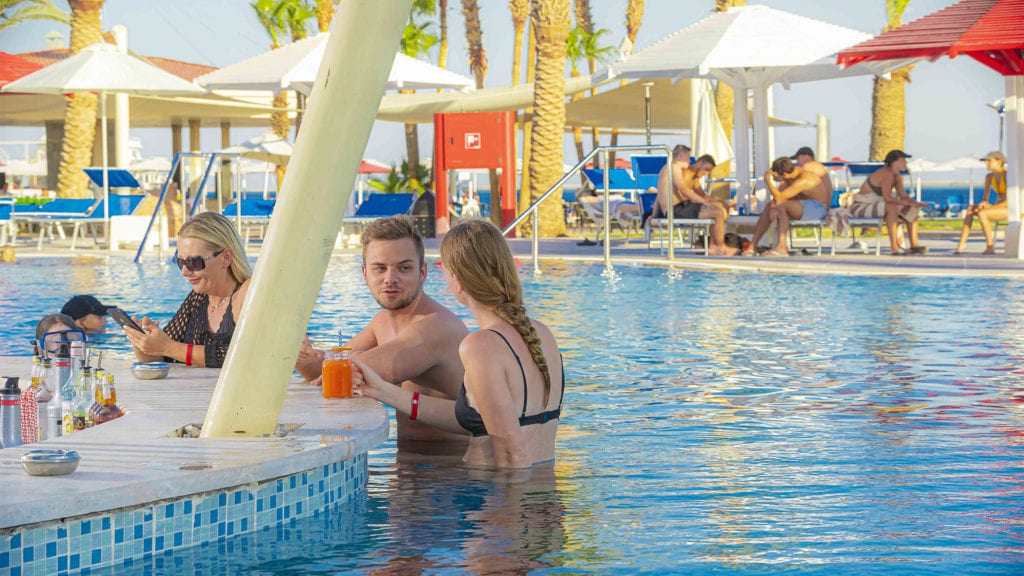 ---
Turquoise Lobby Bar
A place to be and to be seen. It is conveniently located at the entrance of the hotel, attracting the traveler looking for a place to rest after a long journey from home, as well as the guest who wishes to unwind at the end of an excursion, his mind still full of memories from the wonders of the Red Sea. The Turquoise Lobby Bar serves 24/7 snacks, coffee, tea, soft drinks and alcoholic drinks (10:00–00:00) for your convenience.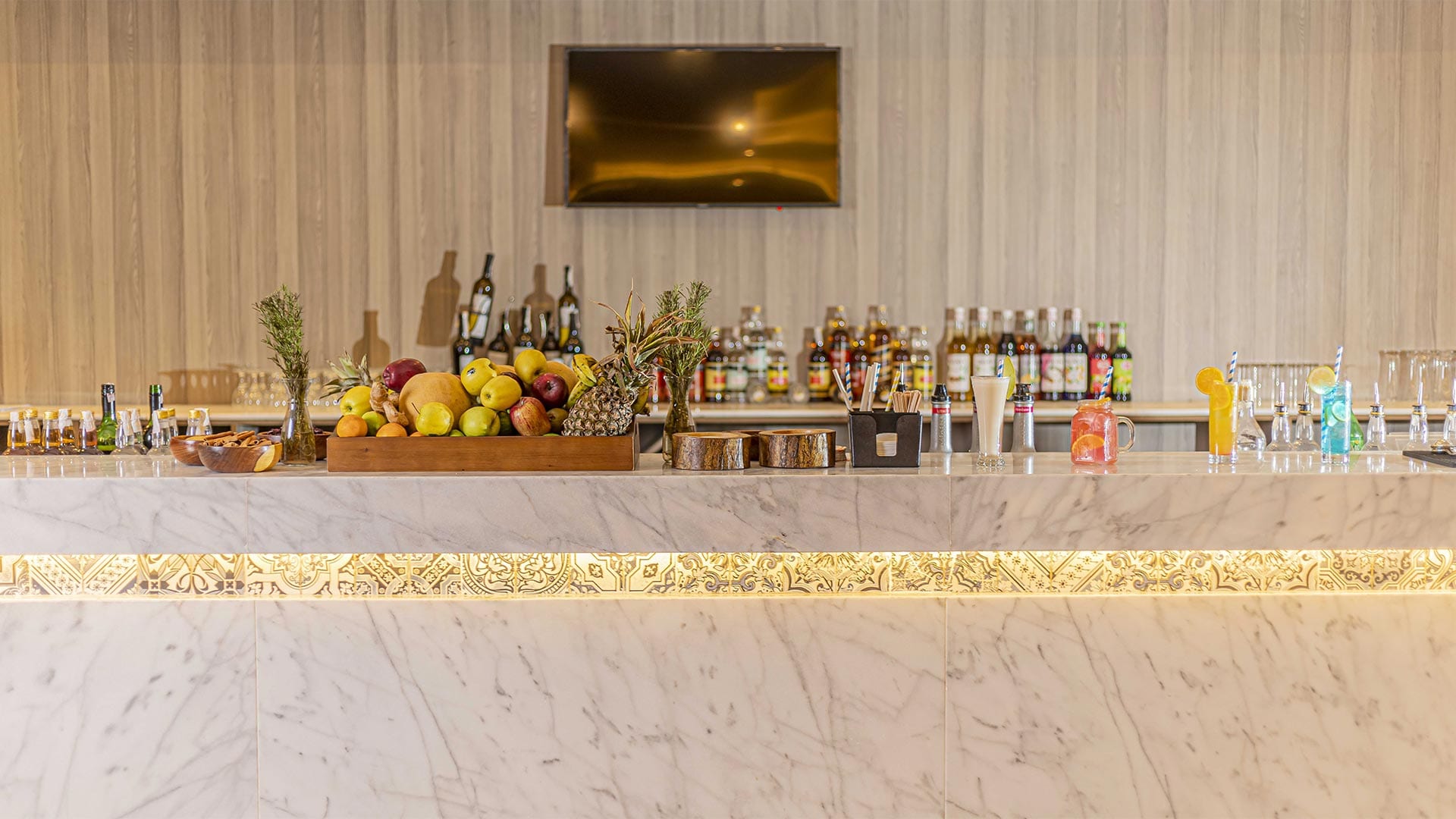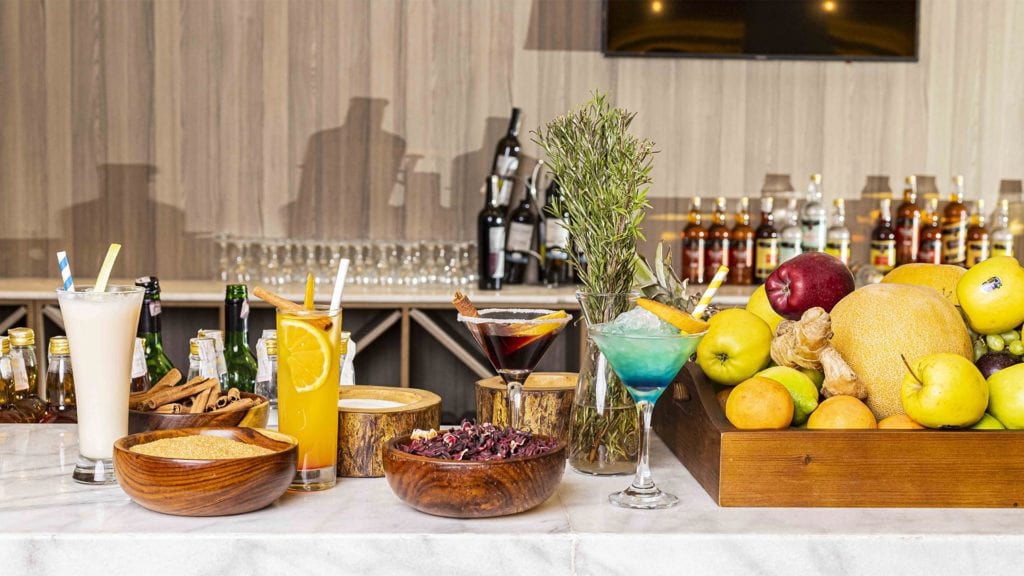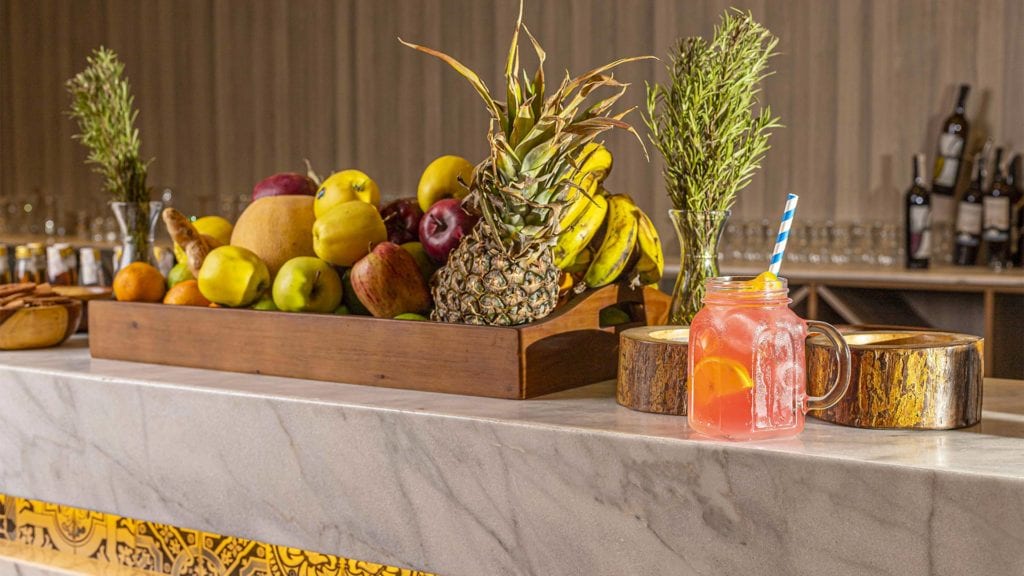 ---
Tropicana Bar
(family pool/terrace)
The place to take your daytime refreshments whilst you are relaxing under a huge umbrella in the Red Sea sunshine. During the evening the daily live entertainment keeps your spirits high.
Aqua Fun
pool-/snack bar (family pool)
Eat … Play … Love, this is where to go for a drink at the sportive side of the family pools area, just next to the aquapark pools. This bar is great for you to take time out while your kids are playing, or after the fun and excitement of our aquapark. Serves international drinks and snacks and is perfect for your coffee break.
Pirates Bar
(beach, 2nd floor of surf-center)
Enjoy the sunset with a cocktail in your hand, overlooking the amazing red sea in this rustic "pirate style" beach bar.
---
Check availability now!